The Why's of Christmas Gifting for Businesses!
" We make a living with what we get, but we make a life with what we give!
Giving gifts to your clients during the holiday season is one of the easiest ways to show them that you care and value them. Businesses have the goal to create long-term, highly valued and solid relationships with their clients and you want them to continue working with you, year in and year out.
Keeping clients happy and feeling valued at all times is of paramount importance. With that in mind, the team @ Lovexpresso have put together 'Top 5 Reasons' for gift giving to your clients this holiday season and its benefit for your Business!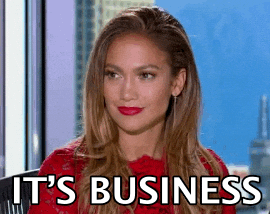 1)Showing Gratitude and Value through Personalization:
Putting thought into a personalized gift shows just how much you value them as a client.
You reflect on your understanding of the clients tastes, keep in mind their choices and strengthen your relations through a carefully selected Gift. One does appreciate if there is thought behind something they receive and if its functional then even better.
2) Retaining future business
Let's be honest, clients have an enormous amount of people that they could work with and they have chosen to work with you. At this time of year, it is the perfect time to give a unique gift that shows them how grateful you really are for having their business.
3) Further point of difference from competitors: Reflection of your personality
What a fabulous opportunity to show a creative, fun and different side. By giving a present that is innovative and functional you portray your brand image in a way and bring across point of difference. It shows that you have gone the extra mile to choose something just for them. Anyone can send a bottle of wine or drop in some chocolates, but actually choosing a gift that has meaning will really make you shine and speak volumes about your work ethics as well.
4) Build Brand Loyalty this holiday season
if you want your clients to associate the product your marketing/selling primarily with your Brand or atleast think about your brand in top choices when making a buying decision, there needs to be positive experiences attached to it. you need to leave a lasting impression with them that they cherish.
5) Showing genuine regard to them not just Self promotion:
You can definitely go down the path of sending your company diary, branded water bottles or branded shopping bags; however clients often feel that this is just extra promotion and many of the items they have already! There are definitely better ways of staying on top of your clients minds and they can work wonders for your business.
We would love to help you with your holiday season gift giving, whether it is for a client or a loved one. Lovexpresso has you covered with a wide range of fabulous, unique and personalised gift sets where there is reflection of a little bit of you. Emoji boxes will not only outshine your brand among others but bring forward the human side in this hard to impress concrete corporate world. Small but effective gestures you can make for yourself in this big world of Business!!
Browse our range and secure Massive Discount on bulk purchase.Discover the difference!
https://www.lovexpresso.co.nz/shop