Self-help for bridal woes: Avoid the 'ohh No' before you get hitched!
So, you found your Prince (or Princess even) charming or Soul-mate or let's just say you have settled with A Funnybones (you Lucky girl!).
Getting hitched is a major decision of one's life. Whether it's your lifelong dream to get all dressed up and get married in style or you just freak out even thinking about your big day, planning in advance can save a lot of last-minute effort and ensure some happy tears at the ceremony.
Your wedding could be whatever you two have decided on- Destination wedding, classic church wedding, by the beach or you are keeping it simple with a civil, you can make use of some of the pointers to keep it a bit less stressful and more enjoyable.
Your Self-help guide is here to the rescue:
1)Have a list of items prepared that you might need just in case.
2)Invest in a good Spa routine months prior to the wedding (last minute jig is fine too but for that extra fresh/relaxed look it might come as a great tip).
3)Keep that bestie closer: You are a one-woman army most of the days but for that special day keep your BFF close and happy ..you will need plenty of Support for those tricky makeup situations and bathroom breaks too. LOL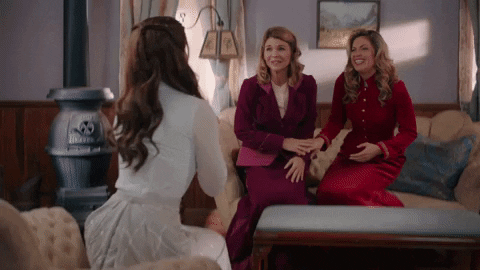 4)Enjoy and have a bestie organize your Bridal shower/hens party in time( Drop hints if you must):
A themed Bridal shower with loved ones could be just the thing you might remember all throughout so, go and create those precious memories. Live them, create them and laugh your heart out with those who matter the most. Perfect opportunity to get closer to in-laws as well. (Helpful hint: Lively and co. have all the inspiration you might need for those party needs too!)
5)Buy Lingerie according to Style but keep it comfy: Saucy/racy lingerie hits up high on a brides list but a tip to go with that will be to keep it comfy coz it shows on your overall feel too
6)Stay Hydrated for a fainted Bride is a nightmare you don't want.
7)Keep a light snacking routine throughout.
8)That perfect Red Lippy: Keep it close by in a trusted coat pocket.
9)Have your Cake and eat it too!- Yes, girl eat that Cake, for you just might miss out on it being busy with all the festivities going around.
10)Pack off your honeymoon suitcase in advance and leave ASAP: If you go by my personal advice, the sooner the better. Nothing like the Just Married charm.
11) Pause and rest wherever possible.
12)Keep it intimate forever after No doubt you look and feel an absolute dream right now at the wedding day but have some post-honeymoon romance insured, How you ask? Have you given -Date night box Subscription as a functional gift for your wedding a thought? Well, then please do because a Strong relationship relies on the freshness and timely nurture and care.
13) Finally, just enjoy the little moments with family and friends as a single lady before that big step forward missy who's soon to be a Mrs.